Angels Camp Faces Deficit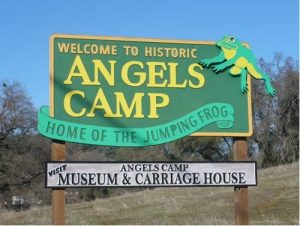 Angels Camp

View Photos
Angels Camp, CA – The City of Angels Camp is looking to cut its projected 2010-11 fiscal budget.
Chief Finance Officer Melisa Ralston says unless cuts are made, the city will face a $1,013,419 shortfall.
The City Council has directed staff to put together two budget alternatives that will be reviewed at a workshop on May 6th. One alternative will include cuts of 10 percent and the second will reduce expenses by 15 percent.
Ralston says the lack of funding is due to various reasons. The economy continues to be slow, the city has experienced increased wastewater expenses, building fees are down and the Police Department is scheduled to get a five percent increase in funding as part of a memorandum of understanding.
The Angels Camp Museum is also asking for $69,000 to develop a strategic plan, and the Brand Leadership Team is requesting around $40,000.
Written by bjhansen@mlode.com.