Calaveras County Cutting Budget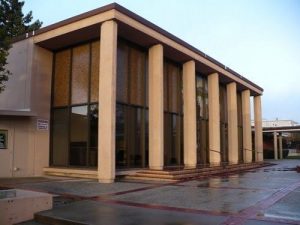 Calaveras County Government Center

View Photos
San Andreas, CA — Like other counties across the state, Calaveras County officials are preparing to make significant cuts to services.
CAO Jeanne Boyce estimates that the county is facing a $771,000 shortfall for the current fiscal year ending June 30th. The Board of Supervisors is looking at using contingency funds and money that would have gone into reserve to help balance the deficit.
The numbers are looking increasingly grim for the following year.
"As we look forward to next year, we're projecting a deficit of about $3.1 million," says Boyce.
The Supervisors have directed county staff to look for ways to cut the budget by 17.5 percent for the next fiscal cycle.
Boyce says the county will have a better grasp of the numbers once the new state budget is passed.
Written by bjhansen@mlode.com.