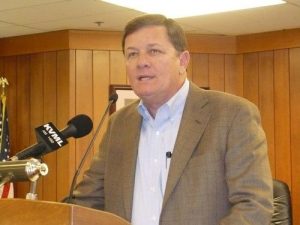 Dave Cogdill

View Photos
Sacramento, CA — 25th District Assemblyman Tom Berryhill has received a major endorsement in his run for the 14th District Senate seat.
Retiring 14th District State Senator Dave Cogdill, once the Senate Minority Leader, has given Berryhill his unconditional endorsement to fill the seat that he will vacate in November.
"Tom Berryhill is a rock solid conservative who is fighting to help businesses create new jobs in our state and he's a respected voice for those hard working families who live in the Central Valley and the Sierra foothills."
Following his term Cogdill will be running for Stanislaus County assessor.
Written by bill.johnson@mlode.com