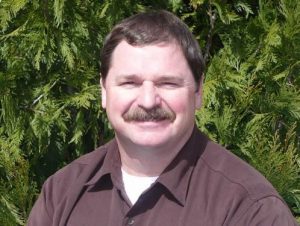 Barry Rudolph

View Photos
Sonora, CA — Now is the perfect time to create defensible space for the upcoming fire season.
According to CAL Fire Battalion Chief Barry Rudolph residential and business owners should already be at work clearing the minimum 100 foot perimeter. "Right now is the time we want everyone out cleaning up their yards and getting the brush cut back from their homes and driveways. Make sure your signs are posted so that firefighters can find you in case of an emergency. That way firefighters can also feel somewhat safe, relatively speaking, coming up and defending your home."
Rudolph added that residents, over the past couple of years, are doing a much better job of clearing their property for adequate fire protection. Clearing property also increases the level of safety for firefighters.
Rudolph reminds Mother Lode residents that although it may be declared a Permissive Burn Day make sure and use common sense if the wind is blowing. It only take one small ember to ignite a disastrous fire.  The "bottom line;" don't burn on a Permissive Burn Day is there is a breeze that could start a fire … wait for calm weather.
Finally Burn Permits will not be needed until May 1.
Written by bill.johnson@mlode.com