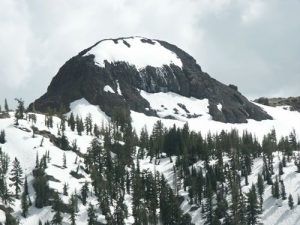 Ebbetts Pass

View Photos
Sacramento, CA – The second official Sierra snowpack survey of the season was carried out Friday morning by the Department of Water Resources.
The snowpack water content level is currently 115 percent of average for the date. At this time last year, the Sierra was at 61 percent of average.
"Today's snow survey offers us some cautious optimism as we continue to play catch-up with our statewide water supplies," says Sue Sims, D.W.R. Chief Deputy Director.
The northern Sierra is at 129 percent of normal, the central is 101 percent and the southern is 119 percent.
Written by bjhansen@mlode.com.