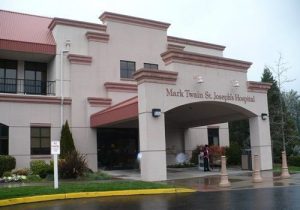 Mark Twain Medical Center

View Photos
San Andreas, CA — Mark Twain St. Joseph's Hospital has a role in the relief efforts following the tragic earthquake in Haiti.
The hospital's parent organization, Catholic Healthcare West, is donating a total of $100,000 to help the Haitians regroup.
"As members of the CHW family, we all share a dedication to serve those in need that reaches beyond the boarders of our communities," states Feliciano Jiron, MTSJH President. "The devastation is made all the more difficult because Haiti was still recovering from the deadly 2008 hurricanes when the earthquake struck Tuesday."
$50,000 will help with the immediate needs of the Haitian residents and $50,000 will aid in the reconstruction of the St. Francis de Sales Hospital in Port Au Prince.
Written by bjhansen@mlode.com.