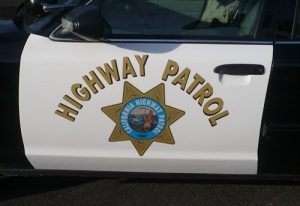 CHP Patrol Car Logo

View Photos
San Andreas, CA– The CHP will have extra officers on the roadways tonight and throughout the weekend.
Starting at 6 pm and continuing through Monday, the CHP begins its Christmas Holiday Maximum Enforcement Period (MEP).
Additional officers will be deployed throughout the state to ensure motorists celebrate the Christmas Holiday in a safe and responsible manner.
"We just want everyone to be careful and have a designated driver for their parties," said San Andreas Sgt. Georgia Hiele. "And if you're out really late or really early, watch your speed, especially on those early mornings because the roads are very icey. We've had some collisions due to just ice on the roadway."
The CHP also reminds drivers to always wear seatbelts, drive at a speed that is safe for the conditions, stay off the cell phone and carry chains if heading to the high country.