SAF Grants Awarded To Local Community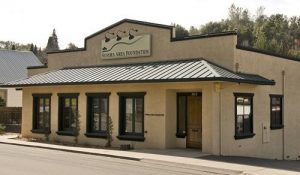 Sonora Area Foundation

View Photos
Sonora, CA– The Sonora Area Foundation recently awarded grants to over a dozen local organizations to fund several community projects.
This quarter services for homebound seniors, adult mentors for at-risk youth, family services and projects at several schools were among the highlights.
SAF Program Manager Lin Freer says to qualify for a grant, organizations simply need to be a nonprofit and serve the residents of Tuolumne County.
"The board members make some pretty tough decisions," said Freer. "There is quite a bit of conversation that goes on with each grant. I think these grants are great for the community. That's what we're here for."
In the latest round of grant funding, the Fire Science Department at Sonora High School received $32, 966 for its Wildland Fire program. This project trains and certifies youth and adults for careers in fire fighting. The funds will help cover the costs of work boots and protective clothing.
Habitat For Humanity of Tuolumne County received a $20,000 grant which will pay for doors and windows for the first four homes at Parrotts Ferry Village near Columbia. Construction is well underway on the first duplex.
The Amador Tuolumne Community Action Agency (ATCAA) received a $37,137 matching grant to help with final costs for its new family center in East Sonora. This new center brings together several programs for young families, including Head Start and Early Head Start classroom for infants, toddlers and preschoolers.
Freer says this year the Sonora Area Foundation was also able to help Summerville High School's Jazz@8 choir attend the Capitol Christmas Tree Trip in Washington D.C. A total grant of $6230 was awarded to help pay for travel. School supporters helped raise additional funds to cover room and board for the trip.
The Sonora Area Foundation and the Irving J. Symons Foundation for Tuolumne County, a supporting organization of the Sonora Area Foundation, award grants six times a year for local projects and nonprofits. Grants are made through the Sonora Area Foundation's competitive grant program and some on behalf of donor-advised funds held at the Foundation.
For a complete list of 2011 grants awarded by SAF click here.