Stanislaus National Forest Seasonal Closures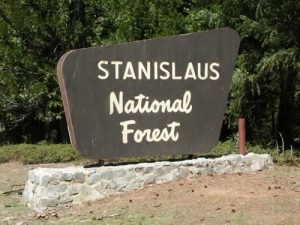 Stanislaus National Forest

View Photos
Sonora, CA– The Forest Service announced that seasonal travel restrictions will go into effect December 15, 2011 and stay in effect until April 15, 2012 in Zones 2 and 3.
The Forest's Motor Vehicle Use Map will show what roads are closed and what roads are open year round. The decision to seasonally close certain areas was made in November, 2009 as part of the Motorized Travel Management (MTM) decision for the Stanislaus National Forest.
Visitors to the Forest are encouraged to either call ahead or check in at the Ranger District Offices for conditions of roads open year round.
Stanislaus National Forest Supervisor Susan Skalski notes, "With the wind damage that recently occurred, resulting in blown over trees, limbs on roads and trails, and the unpredictability of weather events in the Sierra Nevada at this time of year, roads and trails need to be closed to provide for public safety and protect Forest resources."
Sakalski adds, "Winter storms will come sooner than later and I would not want a Forest visitor stranded on a mountain road at this time of year."
Motor Vehicle Use Maps are available at all District Offices and the Supervisor's Office in Sonora as well as online.
Officials strongly advise all visitors to the Forest to carry a map to know where they are traveling. More information about the Motorized Travel Management policy can be found on the Forest's website at www.fs.usda.gov/stanislaus.