Guilty Plea In Marijuana Bust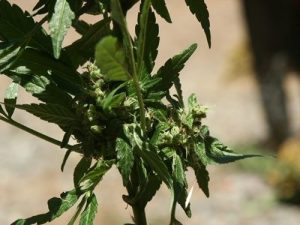 Marijuana

View Photos
Mariposa County, CA — A man from Mexico recently pleaded guilty to growing over 11,000 marijuana plants in the Stanislaus National Forest with intent to distribute the drug.
The U.S. District Attorney's Office reports that Jesus C. Garcia, of Michoacan, Mexico, faces a minimum of 10 years in prison. The plants were grown on Forest Service land in Mariposa County. Garcia is set to be formally sentenced on January 23 by Chief U.S. District Judge Anthony W. Ishii. The case is a product of an investigation by the U.S. Forest Service and the Mariposa County Sheriff's Department.
Also arrested in connection to the illegal marijuana grow was 26-year-old Carlos Alcaras-Cuevas of Mexico. Alcaras-Cuevas has pleaded not guilty and has an upcoming court date.
The two were arrested over the summer when officials busted the illegal marijuana garden.