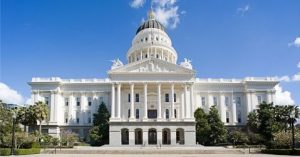 California State Capitol

View Photos
Sacramento, CA — Californians will know later today how deep the upcoming "trigger cuts" will be to education and social services.
The State Finance Director plans to release the year-end forecast for the current fiscal. There will be automatic cuts if revenues are $1 billion less than initially projected. The first round would primarily impact social services and the University system. A second round of trigger cuts would go into effect if revenues are $2 billion less than projected, and would impact K-12 education and community colleges.
Pre-approved trigger cuts will take effect on January 1st. The financial forecast is scheduled to be released at noon today.