Mother Lode Losing Residents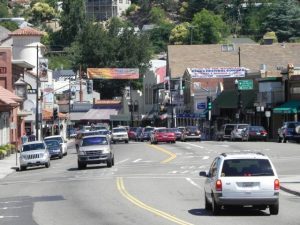 Downtown Sonora

View Photos
Sonora, CA — Tuolumne, Calaveras and Amador Counties are among 18 in the State of California that saw its overall population decline over the past year.
The U.S. Census Bureau released new statistics this week from the fiscal year that ran from July 1, 2010 to July 1, 2011. Tuolumne County's population fell 1.03% to 54,393, Calaveras County declined 0.57% to 45,002 and Amador County fell 1.43% to 37,366.
It equates to Tuolumne County's population declining by 568 residents, Calaveras 256 and Amador 541. The three counties also recorded more deaths than births.
Tuolumne County Chamber of Commerce President and CEO George Segarini helped form a committee this year to look at ways to stop the population decline of recent years. He says the committee is still looking at solutions, and will continue to do so into early 2012. To read an earlier story about the committee and its recommendations, click here.
California's population is 37,578,616, up 0.70% from the previous year.