Fewer Accidents-More DUIs This Thanksgiving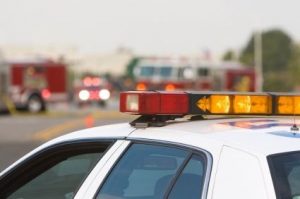 Law Enforcment Vehicle

View Photos
Sonora, CA –The better weather in the Mother Lode this year may have impacted the Thanksgiving weekend CHP maximum enforcement numbers.
In Tuolumne County, CHP made ten arrests for driving-under-the-influence. This was an increase from only three last year. Officer Mike Remmel attributes the increase in DUIs to the nicer weather this year. "More people were out [at bars] drinking," says Remmel.
55 citations were issued for things like speeding, seatbelt violations and illegal use of cell phones. In addition there was one non-injury accident and two minor injury accidents. Remmel also noted that of the 21 fatalities statewide twelve were not wearing seatbelts. He wanted to stress that 90% of people wear seatbelts and 90% who die in accidents are not wearing seatbelts.
In Calaveras County there was one arrest for suspected DUI. There were also five accidents and one fatality on Highway 26 as reported in the news story "Railroad Flat Resident Fatally Injured" by Tina Falco.