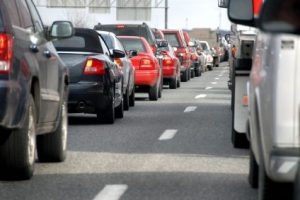 Traffic

View Photos
San Andreas, CA– The CHP will be keeping a watchful eye on motorists this weekend as they head out for holiday traveling.
The Thanksgiving Maximum Enforcement (MEP) begins at 6:01 pm and continues through Sunday at 11:59 pm.
"To the Highway Patrol, there is no such thing as a holiday," said San Andreas CHP Officer Rebecca Myers. "All our officers will be on duty making sure holiday travelers get to their destination safely. We will be out there taking a zero tolerance approach. If you're speeding, you're going to get a ticket. If you're talking on the phone, you're going to get a ticket. And celebrate responsibly. We will arrest you if you are under the influence."
Last year 21 people statewide were killed in collisions during Thanksgiving weekend. Among the five killed, one person was not wearing a seat belt. Also last year, the CHP made 1,546 arrests for driving under the influence, a nearly 6% increase from the same time in 2009.