Reviewing The Merced River Plan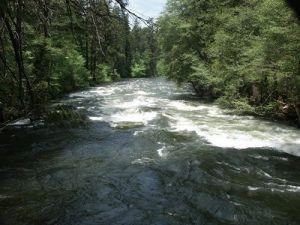 Merced River

View Photos
Yosemite Valley, CA– Yosemite National Park is reviewing alternatives for the Comprehensive Management Plan for the Merced Wild and Scenic River (MRP).

Park officials say this plan will provide the framework for management decisions
regarding the Merced River and the Merced River Corridor in Yosemite National Park. The park contains 81 miles of the Merced River, which was designated a Wild and Scenic River in 1987.
Public participation in the planning effort is vitally important. In order to help the public understand concerns related to the MRP, Yosemite has developed a workbook identifying important issues related to the plan. The workbook was specifically designed to help the public comment on the development of alternatives for the MRP.
The comment period on the alternatives development, which was originally slated to end November 30, has been extended to December 14.
For more information on the Merced River Plan, click here.