"Click It Or Ticket" Campaign Begins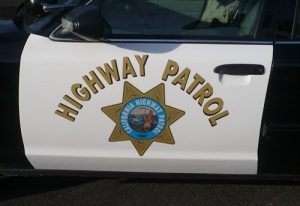 CHP Patrol Car Logo

View Photos
San Andreas, CA– The California Highway Patrol's "Click It or Ticket" campaign starts today.
This seat belt enforcement effort runs through Sunday, November 27th. During this time, law enforcement throughout the state will actively be looking for drivers and passengers who are unbuckled.
"Click It or Ticket" has a successful track record since it began in 2005. California's seat belt usage rate has increased from a 90.4% in 2001 to a record high 96.2% in 2010. This increase represents more than 1.25 million more drivers and passengers who buckle up.
The minimum cost of an adult seat belt violation in California is $142, and can increase up to $445 for not properly restraining a child under 16 years of age. If the parent is not in the car, the driver is issued the ticket.
"The California Highway Patrol would like to remind everyone that getting in your car and putting on your seat belt should be second nature, said San Andreas CHP Officer Rebecca Myers. "Take a second of your time and always buckle up before heading out on the highway."