California Faces $13-Billion Deficit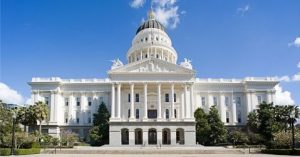 California State Capitol

View Photos
Sacramento, CA — California is projected to face a $13 billion deficit next fiscal year, according to a report released today by the Legislative Analyst's Office.
In addition, the current budget is expected to end $3.7 billion in the red, which could result in year end trigger cuts to education and social services. Whether those cuts go into effect will not be known until around December 15th, when the Department of Finance releases its final budget report.
Governor Jerry Brown's Press Secretary Gil Duran has issued a statement reading, "California's budget gap is the result of a decade of poor fiscal choices and a global recession. This year, we cut the problem in half. Next year, we'll continue to make the tough choices necessary until the problem is solved."
District 25 Republican Assemblywoman Kristin Olsen says, "Today's news that California will face a $13 billion budget deficit in the coming fiscal year underscores that this year's budget was built on faulty assumptions. Democrats and Republicans must begin working together immediately to prioritize spending in order to avoid further cuts to education and public safety."
In anticipation of reduced revenue, earlier today the California State University system voted to increase tuition by nine percent, from $5,472 to $5,970.