Future Of Calaveras Tourism Looks Good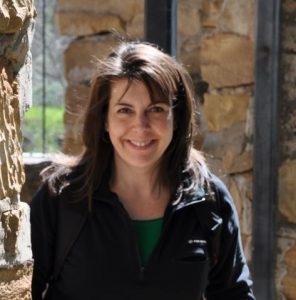 Lisa Mayo

View Photos
Calaveras County saw strong numbers in Summer tourism compared to the past few years, according to the Calaveras Visitors Bureau.
Lisa Mayo, Calaveras Visitor Bureau Executive Director, was Wednesday's KVML "Newsmaker of the Day".
Mayo attributes the strong numbers to a good marketing campaign, tourists sticking closer to their regional home and a diversity of several activites offered throughout the county.
Mayo is working to make sure that Calaveras will be a part of a visitor's choice during the Winter and even during next year's leg of the Amgen Tour in Sonora.
"This is an international event and we'll have a chance to introduce hundreds of people to our beautiful area. Last year when the Amgen tour came through the northwest section of Calaveras, we had plenty of support from Tuolumne County. It's important that we work with and cooperate with one another" Mayo said.
The new 2012 Calaveras Visitors Guide will be available next month. For more information on Calaveras activities and events, log on to http://www.gocalaveras.com
The "Newsmaker of the Day" is heard every weeday morning on AM 1450 KVML at 6:47, 7:47 and 8:47am.
Written by mark@mlode.com