County Will Vote On Donation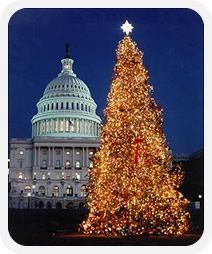 U.S Capitol Christmas Tree

View Photos
Sonora, CA – The Tuolumne County Supervisors will decide whether to give money to the U.S. Capitol Christmas Tree project.
A celebration for "The Peoples Tree" will be November 5th at the Mother Lode Fairgrounds. This year's tree, which will be on display in Washington, DC, is coming from the Stanislaus National Forest.
County staff is recommending that the Supervisors vote to give $5,000 to the cause and challenge other tourism and business organizations to do the same. The donation would come from General Fund contingencies. A Tuolumne County flag would also be placed on the truck or trailer transporting the tree, as a way to promote the county and its natural resources.
Organizers of the U.S. Capitol Christmas Tree project are trying to raise over $300,000.
Also on Tuesday, the Supervisors will hear a presentation about rate increases proposed by T.U.D., and have a public hearing regarding the Supervisorial District Boundaries.
Tuesday's meeting begins at 9am in the Board of Supervisors meeting room.