Brown Welcomes New Dell Center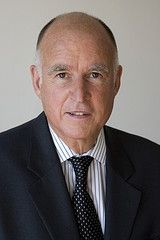 Jerry Brown

View Photos
In a move that will bring hundreds of new jobs to California, Governor Brown joined Dell Chairman and CEO Michael Dell to open the company's newest research and development center in Santa Clara.
Governor Brown was Tuesday's KVML "Newsmaker of the Day".
"California is the world capital of innovation and technology, so it's only natural that Dell has chosen Santa Clara as the home for its newest Research and Development facility," Brown said.
"This new facility will create hundreds of cutting-edge technology jobs at a time when we need them most. Dell has made a sound investment by expanding in California, and I look forward to further expansions of Dell's presence here in the Golden State."
The Dell Silicon Valley Research and Development Center will occupy approximately 240,000 square feet of space in two buildings and eventually house approximately 700 team members. The first phase of occupancy is underway and will continue through next year. Including those housed at the new campus in Santa Clara, Dell expects to have more than 1,500 employees in Silicon Valley by the end of next year.
"We are making significant and thoughtful investments to develop and acquire industry-leading intellectual property," Dell said.
"Silicon Valley is a center of technological innovation and we are looking to recruit from the great talent pool here for high-level jobs in network design, storage development, cloud computing and software development. The new positions we add here are part of more than 1,500 jobs we're creating in the U.S. this year to help expand our technology solutions portfolio."
The "Newsmaker of the Day" is heard each weekday morning on AM 1450 KVML at 6:47, 7:47 and 8:47am.
Written by mark@mlode.com