Angels Camp City Council Selects Behiel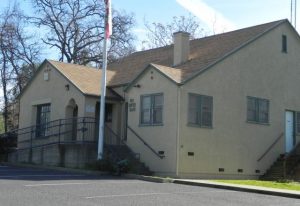 Angels Camp City Hall

View Photos
Angels Camp, CA — The Angels Camp City Council met yesterday and selected Scott Behiel to fill the vacancy on the city council created when Mayor Jack Boeding passed away.
Behiel is a local real estate broker. His letter to the Council stated that he has, "experience meeting the requirements of regulatory agencies including the State of California, Department of Real Estate, Department of Social Services, EDD, HUB and OSHA." He is a General Partner and Certified Administrator of a residential care facility for the elderly in Modesto, and has formed mortgage companies that are still in operation. He added in his application that when it comes to "this economic environment" he wants to "make sure we have explored all options and I will tend to ask a lot of tough questions to get all the answers I can."
Diane Gray and Jo Ann Rosenfeld, MD were the other two applicants. Diane Gray is the Chamber of Commerce Director, and Dr. Jo Ann Rosenfeld is a full-time primary care physician.
Behiel will serve on the Angels Camp City Council until regular elections are held in December 2012.