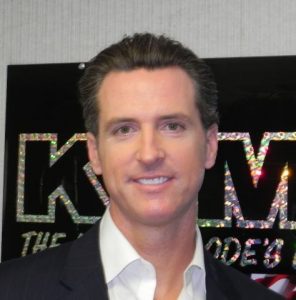 Gavin Newsom

View Photos
Sonora, CA – California Lt. Governor Gavin Newsom will talk about jobs, education and natural resource issues on Mother Lode Views this weekend.
While Sacramento is facing a revenue problem, Newsom feels the more pressing issue is a lack of new ideas. "Money becomes the excuse for the inability of coming up with a new way of thinking and a new way of doing things," says Newsom.
Newsom believes Governor Jerry Brown is making strides tackling the budget problem. He will talk about areas that he agrees with the Governor, and other areas where the two don't see eye to eye.
Newsom will also talk about the differences in problem solving when it comes to the state versus local level, having previously served as the Mayor of San Francisco.