Attempt To Repeal Gay History Law Fails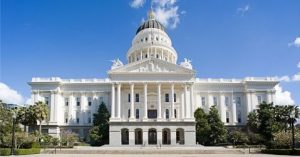 California State Capitol

View Photos
Sacramento, CA– An effort to repeal a California law requiring gay history to be taught in public schools has failed.
Groups that had been circulating petitions said they would not meet this week's deadline to file. They had hoped to qualify a ballot referendum to repeal the law.
The Associated Press reports that Traditional Values Coalition spokesman Benjamin Lopez said that the groups "just feel that we're not in a position to file." He would not comment on how close they came to collecting the required 505,000 petition signatures.
The conservative groups wanted to force a vote on Senate bill 48, the nation's first law requiring that public schools include gay rights' milestones and gay and lesbian contributions in social studies lessons. This law takes effect in January.
Written by tina.falco@mlode.com