Water Conservation Urged Next Week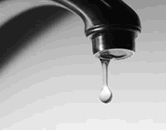 Water

View Photos
Sonora, CA– Tuolumne Utility District customers are being asked to conserve water next week.
The PG&E Main Canal that provides TUD's primary water supply will be shut down Monday, October 10th through Monday, October 17th for PG&E regular maintenance.
TUD spokesperson Lisa Westbrook says that without water coming in from ditches, the only water available is what remains in the storage tank and wells. Conservation during this period will help provide enough water supply for drinking, sanitary usage and fire protection.
Water customers are urged to limit outside watering, to turn off automatic lawn and drip sprinkler timers, repair water leaks, and to refrain from washing cars or hosing down driveways.
Written by tina.falco@mlode.com