Small Earthquake Shakes Yosemite Valley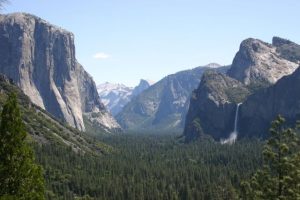 Yosemite Valley

View Photos
Yosemite Valley, CA– Early this morning, residents in the Yosemite area were a little shaken up.
The U.S. Geological Survey reports that shortly before 5:00 am, a 3.2 magnitude quake was reported 11 miles southeast of Yosemite Valley.
Yosemite National Park Ranger Scott Gediman said as a native Californian, he knew right away that it was an earthquake.
"It shook our house pretty good but everything is fine, said Gediman. "The power didn't go off and we don't have any report of any damages. But it did shake pretty good."
No aftershocks, damages or injuries have been reported in the area.
Written by tina.falco@mlode.com