President Obama Losing Support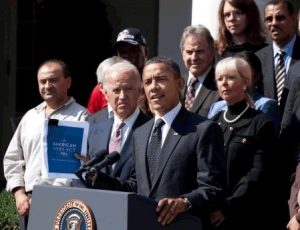 President Obama

View Photos
Sacramento, CA — A new Field Poll shows President Obama is losing support among California voters.
46 percent of registered voters in the state say they approve of the President's job performance, 44 percent disapprove, and 10 percent have no opinion.
Just three months ago, 54 percent of Californians approved of the President's performance and 37 percent disapproved. It is a sharp decline from 2009, during his first year in office, when 60 percent of Californians had a favorable view of the job that President Obama was doing.
The President has a stronger following along the coastal region, 51 percent approval, as opposed to the inland region, 35 percent approval.