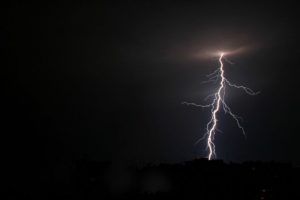 Lightning at night

View Photos
Thunderstorms containing very heavy rainfall will be possible over the mountains this afternoon and evening.
According to the National Weather Service, thunderstorms should first form near the crest of the Sierra Nevada before moving west and southwest towards the Motherlode.
The strongest thunderstorms are expected to contain very heavy rainfall, dangerous cloud to ground lightning strikes, brief gusty winds and small hail.
Written by mark@mlode.com