Additional Drowning Details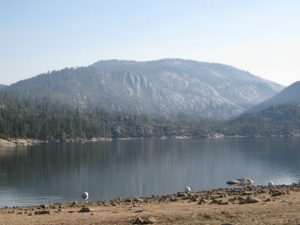 Pinecrest Lake

View Photos
Sonora, CA — New information has been released about Monday's drowning in Pinecrest Lake.
Sgt. Jeff Wilson of the Tuolumne County Sheriff's Office reports that 39-year-old Peng Yue of Albany, CA had been fishing with his three children and an adult friend in a boat. After parking near a rock island, Yue swam out into the lake. He was last seen by his friend about 100-200 yards away, and did not appear to be in any distress. A short time later, Yue was pulled out of the water by several boaters, who began administering CPR. He was brought to the dock where EMS personnel continued CPR without success.
An autopsy determined the cause of death to be asphyxia due to drowning. The incident was reported at around 9:30am on Monday.