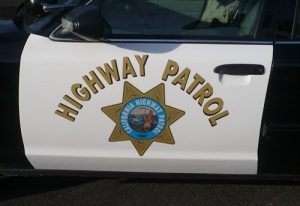 CHP Patrol Car Logo

View Photos
San Andreas, CA– As Californians prepare for a long holiday weekend of barbeques and road trips, the CHP is gearing up for its Labor Day Maximum Enforcement Period (MEP).

Officers will be on duty during the MEP, which begins at 6 pm on Friday, September 2nd and continues through 11:59 pm on Monday, September 5th.
"This Labor Day weekend the California Highway Patrol is going to be out in full force making sure that everyone has a safe and enjoyable weekend," said San Andreas CHP Officer Jaime Castillo. "We always want to emphasize to designate a driver before drinking, make sure that you buckle up, take time to get to your destination and allow for that extra holiday traffic."
Motorists are also reminded to call 9-1-1 if they see a suspected drunk driver. To assist law enforcement, callers should be prepared to provide the dispatcher with a description of the vehicle, its location and direction of travel.
Last year 21 people were killed in collisions on California roadways over the Labor Day weekend. The CHP says more than half of all the vehicle occupants killed were not wearing a seatbelt at the time of the crash.
During the Labor Day weekend in 2010, CHP officers also made 1,521 arrests for driving under the influence, which was up 7 percent from the previous year.
Written by tina.falco@mlode.com