Labor Day Travel Forecast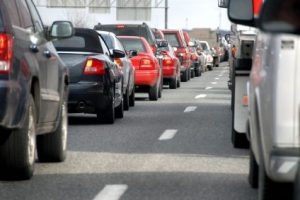 Traffic

View Photos
Walnut Creek, CA– A challenging economy and lagging employment rate has many Californians forgoing travel plans this holiday weekend.

According to AAA, more than 3.7 million Californians will travel 50 miles or more from their homes this upcoming three-day Labor Day weekend. This represents an overall decrease of 2.6 percent compared to last year.

"California travelers are reacting to the most recent economic downturns and that is having a significant effect on discretionary spending," said AAA Northern California spokesperson Cynthia Harris. "Nonetheless, with a pent up desire to get away for the last holiday of the season, we could see an increase in last-minute weekend travel."

Labor Day holiday trips by car are expected to be the preferred mode of transportation with more than 3 million Californians planning to take to the nation's roadways this holiday weekend. This represents a slight 0.9 percent increase compared to 2010.
Air travel is down by 1.5 percent compared to 2010 as more than 453,000 Californians are projected to fly to reach their vacation getaways.
AAA estimates over 230,000 Californians will be taking other modes of transportation, such as rail, buses and watercraft. This represents a significant decrease of 33.1 percent from 2010.
Written by tina.falco@mlode.com