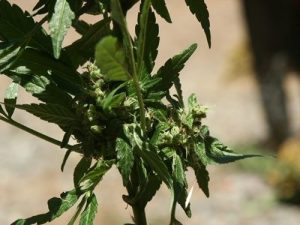 Marijuana

View Photos
Sonora, CA — The case against four workers at Foothill Care Collective appears headed for trial.
Jason Brisco, James Brisco, Rhett Schuller and Renee Lyn Rivera appeared in court again last Friday, and now have a felony arraignment hearing scheduled for September 12th at 1:30pm in Department One of Tuolumne County Superior Court. At that time a trial date is expected to be set. The group was arrested last May when their medicinal marijuana collective, located on Mono Way, was raided by law enforcement. Officials argue that the suspects were selling marijuana for profit, rather than collectively cultivating it for medicinal purposes.
On a related note, the next court date for the four workers of Today's Health Collective, which was raided the same day, is set for October 12th at 1:15pm in Tuolumne County Superior Court. The suspects are Sara Herrin, Nancy Smith, Jana Evans and Danny Herrin.