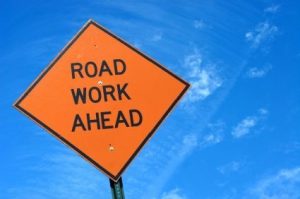 Road Work Ahead Sign

View Photos
San Andreas, CA — Caltrans is warning of delays on a few Mother Lode highways this week.
In Calaveras County, 10-15 minute delays should be expected on Highway 49 near Calaveritas Creek. Bridge repairs will be made, Tuesday through Friday, from 8am-2pm.
5-10 minute delays can be expected on Highway 26, near the Highway 12 intersection, for repairs that will be made along the edge of the roadway. There will be one-way traffic control, Tuesday through Friday, from 8:30am-3pm.
On Highway 4, expect 5-10 minute delays, Tuesday and Wednesday, from Tipton House Road to Meadow View. A crew will be sealing cracks in the highway from 8:30am-3pm.