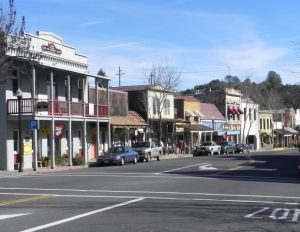 Angels Camp

View Photos
Angels Camp, CA — The downtown Angels Camp shopping district is now a Wi-Fi hotspot.
Allowing residents and visitors to utilize free internet in that region was a project of the Angels Camp Brand Leadership Team. The new system extends internet availability along the three block section of downtown, from the top of the hill on the north, to the creek at the south end of town.
Chairman of the Brand Leadership Team, Anne Forrest states, "Given that most travelers today use some form of wireless communication, the historic downtown area has had little free Wi-Fi access and spotty cell phone reception, making the area very unfriendly for wireless communications and very dated for businesses, residents and visitors. The Wi-Fi hotspot should begin to remedy this problem."
The contract to setup and manage the system was awarded to HStar, Inc.