Monsoonal Storms Expected Through Wednesday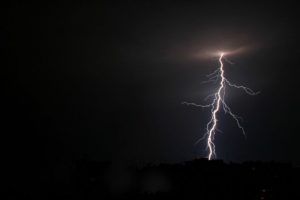 Lightning at night

View Photos
A deep surge of monsoonal moisture is expected to remain in central California through at least Wednesday.
Some of the thunderstorms over the Sierra Nevada could produce heavy rain in a short period of time, in addition to gusty winds and dangerous cloud to ground lightning.
There is also a remote possibility that some showers and thunderstorms may travel westward into parts of the Motherlode.
With temperatures expected to remain in or near the triple digits over the next couple of days, the air will feel unusually humid.
Cooler temperatures and drier air is expected to return on Thursday.
Written by mark@mlode.com