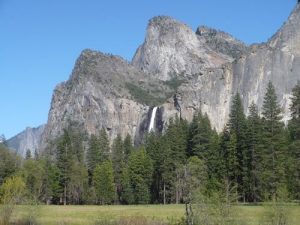 Yosemite - Bridalveil Fall

View Photos
Yosemite, CA — Yosemite National Park is hoping that attendance continues to increase, but that the number of cars that enters the park decreases.
Starting today the park is debuting a "Park and Ride" program for those entering Yosemite from the south. Visitors will be able to park at the Yosemite Maintenance Complex located on Foresta Road in El Portal. Bus service from El Portal to Yosemite Valley costs $7 for adults and $5 for children under 12. The bus will primarily only run on weekends. It will also be operational during the Friday and Monday surrounding Independence Day and Labor Day.
For more information you can visit www.yarts.com.