Three Vegetation Fires Contained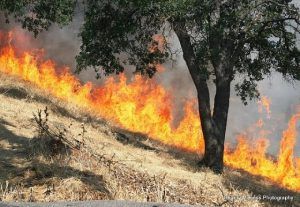 Copperopolis Fire 2011

View Photos
Copperopolis, CA– Firefighters were kept busy Friday afternoon battling three vegetation fires. Cal Fire says they were all contained overnight.
The first fire in the Oakdale area started at 1:39 pm on 28 Mile Road and Eastman Road. It burned a total of 330 acres.
The second Oakdale fire on Cobblestone Road and Stoney Ridge Road broke out at around 2:30 pm. Cal Fire says it burned 206 acres.
There was also a fire in Copperopolis yesterday that burned 25 acres. It began shortly after 3 pm on Highway 4 and Telegraph Road.
Multiple fire agencies responded to these fires including Columbia air attack. The cause of the fires remain under investigation.
Written by tina.falco@mlode.com