CHP Checkpoint In Murphys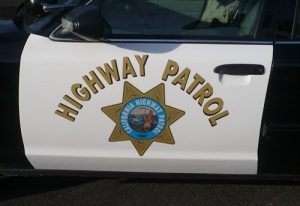 CHP Patrol Car Logo

View Photos
San Andreas, CA– This Sunday the San Andreas CHP will be conducting a Sobriety and Drivers License Checkpoint.
"The purpose of the checkpoint is to detect and deter DUI and unlicensed drivers," said CHP Officer Rebecca Myers. "And regardless of the type of vehicle you're driving, expect to be stopped and to be asked if you have a license and if you have had anything to drink."
The checkpoint will be staffed by officers of the California Highway Patrol that are trained in the detection of alcohol and drug impaired drivers. CHP Drug Recognition Experts, certified by the National Highway Traffic Safety Administration will be on site to provide on the spot assessments of drivers suspected of drug use.
The officers will also be equipped with hand held breath testing devices which provide an accurate measure of blood alcohol concentration of those suspected of driving while under the influence of alcohol.
The checkpoint this Sunday will be conducted in the Murphys area from 7:00 pm to 1:00 am.
Written by tina.falco@mlode.com