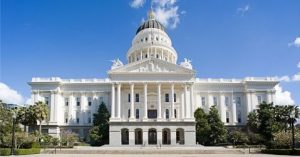 California State Capitol

View Photos
Sacramento, CA – California lawmakers passed a budget by the June 15 Constitutional deadline, but Controller John Chiang says it was not balanced.
Chiang states that components of the budget were "miscalculated, miscounted or unfinished."
The budget was quickly vetoed by Governor Jerry Brown. 120 California lawmakers must now forfeit salary and expenditures until a balanced budget is presented to the Governor.
The Controller's analysis found that the recently vetoed budget committed the state to $89.7 billion in spending, but it only provided $87.9 billion in revenues.