S.P.I. Finalizing Permit Process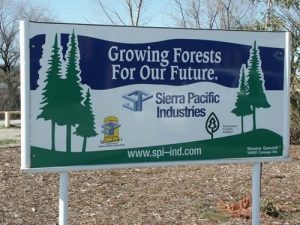 Sierra Pacific Industries

View Photos
Sonora, CA – Within the next week, Sierra Pacific Industries hopes to open the newly renovated Standard Mill.
SPI Spokesperson Mark Pawlicki says the company had originally hoped to have the mill running by Monday, but the opening has been delayed.
"We've got the equipment in place and the employees are hired, but we're not quite ready yet," says Pawlicki. "We're still working through several permitting issues with the county that need to be resolved before we can start operations."
Around 70 employees have been hired at the Standard Mill, and later this summer SPI hopes to hire around 60-70 more for a second shift. Pawlicki says at this point there is not a firm opening date.