Brown Vetoes State Budget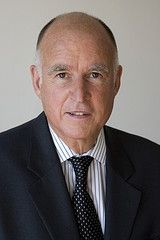 Jerry Brown

View Photos
Sacramento, CA – Governor Jerry Brown says the latest state budget is "not a balanced solution."
Lawmakers must now head back to the Capital to come up with a new spending plan for the next fiscal year. Brown says the budget passed Wednesday, "continues big deficits for years to come and adds billions of dollars of new debt.
"It also contains legally questionable maneuvers, costly borrowing and unrealistic savings," says Brown.
The Governor is once again asking Republicans to approve his call for a special election asking voters to extend temporary tax increases. If not, Brown says the state will be forced to pursue deeper and more destructive cuts to public safety and education.