Building Set For Demolition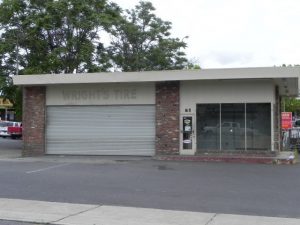 Former Wright's Tire Building - Now Demolished

View Photos
Sonora, CA — The City of Sonora Planning Commission will vote whether to allow the demolition of the former Wright's Tire building at 85 Mono Way.
"Wrights Tire has moved across the street in the old Montgomery Ward building, so the property owner would like to take the building down," says Rachelle Kellogg, City of Sonora Community Development Director. "They have met all the requirements, so it can now be brought to the Planning Commission."
The Commission is scheduled to hold a public hearing and vote on the demolition at its next meeting on Monday, June 13th. It will begin at 7pm at Sonora City Hall. The application was submitted by Symons Properties II, LLC. Years ago the building was also used as a Phillips 66 station.