'Fresh Fridays' Returns to Angels Camp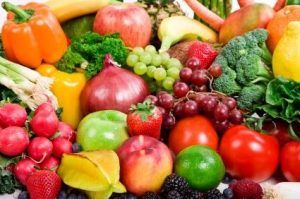 Food

View Photos
With the calendar now reading late Spring, it is time for the Angels Camp "Fresh Fridays" Certified Farmers Market to begin.

Shelby French, Market Manager, was Wednesday's KVML "Newsmaker of the Day".
French said that the Angels Camp Certified Farmers market will open on Friday June 3rd and will run every Friday through September 16th from 5 p.m. through dusk at Utica Park.
For the consumer, the term "certified" means that the farmer is selling his or her food directly to those attending the market. If a market isn't certified, it could mean that the seller bought the food from a farmer for resale. The purchaser isn't necessarily assured of the foods origin.
Craft booths can also be found at the Farmers Market. Live music, educational activities, professional chef tours and other features have been added to the market this year. 
This is the first full year of managing the market for French.
The Angels Camp Fresh Fridays Farmers Market is sponsored by the Angels Camp Business Organization.
French can be reached at (209) 303-7637.
The KVML "Newsmaker of the Day" is heard each weekday morning on AM 1450 KVML at 6:47, 7:47 and 8:47am.
Written by mark@mlode.com