Sonora Projects Budget Deficit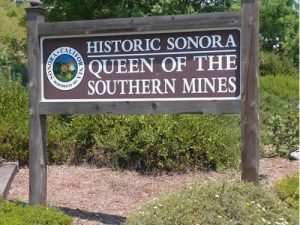 City Of Sonora

View Photos
Sonora, CA — The City of Sonora will have to make some cuts to balance the budget for the upcoming fiscal year that starts July 1st.
City of Sonora Administrator Tim Miller says there are around $3.8 million in expected revenues and over $4 million in expenditures. It equates to a $225,000 deficit.
The City of Sonora Finance Committee will hold a budget meeting on Thursday, and a Draft Budget is expected to go up for City Council discussion on June 6.
The City Council will discuss a wide variety of potential cuts over the weeks ahead. They could decide to implement furloughs, cut positions, reduce worker benefits or cut funding for events like parades that the city puts on yearly.
Miller spoke about this topic on Mother Lode Views over the weekend. The broadcast is available in the multimedia section of myMotherLode.com. Click here.