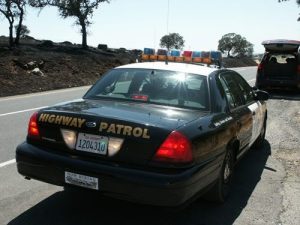 CHP Unit

View Photos
San Andreas, CA– As motorists plan to get away this Memorial Day weekend, The California Highway Patrol has some helpful reminders.
"Those heading out on road trips should remember to buckle up, don't drink and drive, keep your vehicle at a safe and legal speed, and eliminate distractions," said San Andreas CHP Officer Rebecca Myers.
Memorial Day weekend is also a Maximum Enforcement Period for the CHP. CHP area offices will deploy every available officer Friday, May 27th through 11:59 pm, Monday, May 30th.
Last year in California, Memorial Day weekend saw a significant decrease in the number of people killed in collisions on the state's roadways. The CHP reports a 62% reduction from 2009.
During last year's holiday weekend, 17 people were killed in collisions statewide. One third of those motorists were reportedly not wearing a seat belt at the time of the crash.
The CHP's holiday enforcement effort coincides with the 2011 "Click It or Ticket" seat belt campaign, which continues through June 5th.
"While it's encouraging that California's current seat belt and child safety seat usage rates are at an all-time high," said CHP Commissioner Joe Farrow. "It's the goal of law enforcement to get motorists to buckle up everyday, not just over the holiday weekend."
Written by tina.falco@mlode.com