Californians Will Hit The Road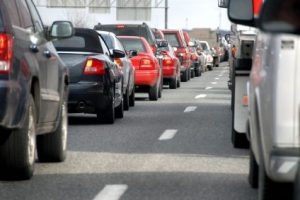 Traffic

View Photos
AAA projects over four million Californians will be traveling this Memorial Day weekend.
AAA's travel survey indicates that 4.2 million residents plan to travel 50 miles or more. This represents an increase of 0.2 percent from last year.
"While concerns over higher gas prices are causing some travelers to opt out of a summer road trip, many are just modifying or scaling back other types of vacation expenses," says Cynthia Harris, AAA Northern California Spokesperson. "Many people expect to stay with family and friends in order to afford a few days away from home."
More than 460,000 Californians plan to travel by air this weekend. Nationwide, AAA projects that 35 million people will be traveling more than 50 miles this Memorial Day weekend.