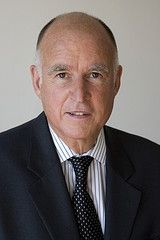 Jerry Brown

View Photos
Sacramento, CA — Despite a better than expected economic forecast, Governor Jerry Brown plans to release a grim budget update today.
There has been an uptick in the economy, as California is running approximately $2.5 billion ahead of the initial budget projections through April. However, California is still facing a deficit between $12-15 billion for the upcoming fiscal year that starts July 1.
The Associated Press reports that the governor could opt to release two budgets. One could include a new call to renew recent tax increases while another might show what would happen if the entire deficit is closed solely through spending cuts. Brown has warned that such a plan would lead to deep cuts to public education.