CHP Task Force Targets DUI Offenders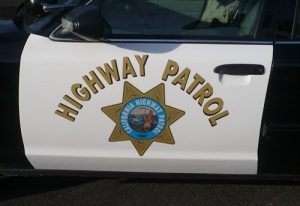 CHP Patrol Car Logo

View Photos
Sacramento, CA– Driving under the influence (DUI) continues to be a major traffic safety problem in California.
The California Highway Patrol says there were more than 210,000 DUI arrests statewide in 2009. Those arrested are expected to appear in court and be held accountable for their actions. The DUI task force created by the CHP is one way to hold those individual with DUI warrants accountable.
"We're letting the public know that if they make the poor decision to drink and drive, there are consequences," said Officer Rebecca Myers of the San Andreas CHP. "These DUI warrants target individuals who did not complete the necessary actions when charged with a DUI such as failing to appear before a judge or violating probation."
Myers says individuals with outstanding DUI warrants can turn themselves in to their local CHP area office for the purpose of surrendering themselves on their own terms, otherwise they will be arrested wherever they are located.
Funding for this program was provided by a grant from the California Office of Traffic Safety through the National Highway Traffic Safety Administration.
Written by tina.falco@mlode.com