Brown To Present Revised Budget Next Week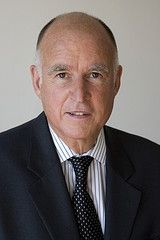 Jerry Brown

View Photos
Governor Brown will present a revised and balanced budget next Monday, May 16th.
The Governor was Tuesday's KVML "Newsmaker of the Day".
The Governor's State Director of Finance, Ana Matosantos, issued the following statement:
"While tax receipts are currently running higher than projections, this should in no way be taken to mean that we can ease up on our efforts to close the remaining budget gap.
Changes in our cash receipts aren't the only issue that drive the size of our budget gap. We have to account for lost savings based on the timing of the Legislature's actions to-date on the Governor's January proposal. If there are more Californians projected to be enrolled in our schools or our health care programs, and if there are more inmates projected in our prison system, that will drive costs up.
And in addition, roughly 40 percent of additional revenues will be controlled by Proposition 98. The state faces multi-billion-dollar budget shortfalls in each of the next three fiscal years unless we adopt ongoing solutions that control state government costs and put the state on a path to long-term structural balance.
Working with Governor Brown, the Department of Finance is updating the entire budget, not only on the revenue side but on the cost side as well, and the Governor will present a revised and balanced budget on May 16."
The "Newsmaker of the Day" is heard each weekday morning on AM 1450 KVML at 6:47, 7:47 and 8:47am.
Written by mark@mlode.com