Target Shooting Restrictions On Forest Land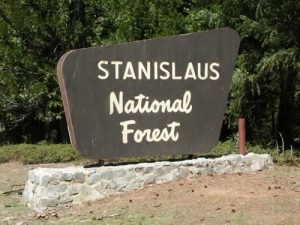 Stanislaus National Forest

View Photos
Sonora, CA– The Stanislaus National Forest has issued target shooting restrictions near the area of Candy Rock Quarry.
According to the Forest Service, over the past year and a half, the Calaveras Ranger District has received numerous written and verbal complaints about shooting activity near the quarry just outside of Avery.
The complaints of persistent shooting noise have been reported day and night. The District also received comments from the public expressing interest in continuing to use the site for responsible target shooting.
As a result of the comments and follow-up meetings with Calaveras County Supervisors, the Sheriff's Office and concerned citizens, a temporary Forest Order was issued by Forest Supervisor Susan Skalski restricting the use of firearms in the Candy Rock Quarry area to Monday through Friday 10:00 am to 6:00 pm and Saturday 10:00 am to 3:00 pm.
"This restriction is in effect for two years," said Calaveras District Ranger Teresa McClung. "By the time the restriction expires, we anticipate having a long term solution. We're looking at some different alternatives that range all the way from closing the area to shooting, to possibly having it become a designated shooting area run by a concession."
Discharging firearms is prohibited outside of these hours, including all day Sunday, with the exception of activities related to the pursuit of game animals during hunting season.
The Candy Rock Quarry Shooting Restriction Area includes the Candy Rock Quarry and all National Forest System lands that are 150 yards from the outer boundary of the quarry.  Current law already prohibits shooting within 150 yards of occupied areas, across or on roads or a body of water, or in a cave.
Written by tina.falco@mlode.com