Wait Times At DMV Offices Decrease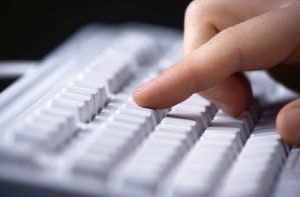 Typing on a computer keyboard

View Photos
Sacramento, CA– Wait times at the DMV field offices are decreasing.
The Department of Motor Vehicles says that approximately 65 percent the 2.5 million customers served statewide during the month of March, were served on average 30 minutes or less. That's compared to 42.1 percent for the same month in 2010 when state furloughs closed DMV offices three days per month.
Although wait times can vary widely depending upon location and region of the state, department officials are pleased with the latest numbers.
"While more work needs to be done, we are encouraged that wait times are beginning to come down," said DMV Director George Valverde. "With the addition of more online services, the DMV continues to move forward in servicing our customers the best way possible."
The DMV website has been enhanced with more online services where customers can manage their vehicle registration, obtain driving record information and perform other DMV online services. To date, more than 1.5 million Californians have created their own online accounts.
Written by tina.falco@mlode.com